Blogging
March 2, 2022
The key to putting together a successful CV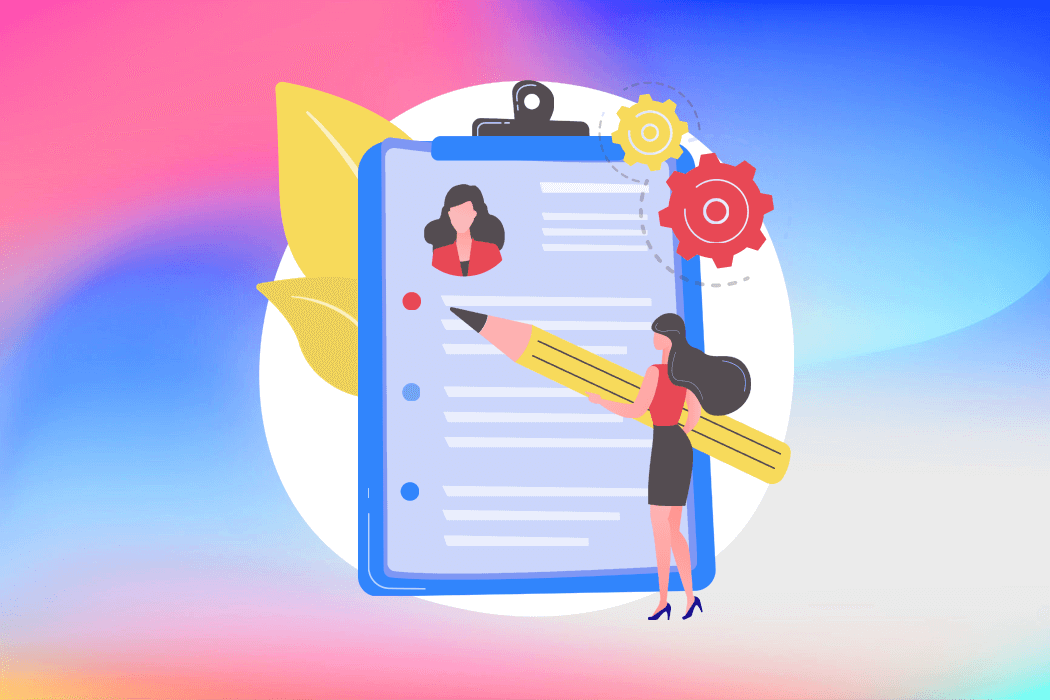 Your CV (Curriculum Vitae) is what's going to get you through the door. It is your first chance and opportunity to engage a potential employer. Essentially, a CV is a personal marketing document and you need to make sure it is as good as it can be.
To that end, we will be going through some tips and advice on how to write a good CV.
What is a CV?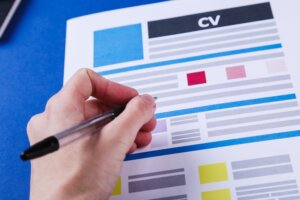 CV stands for curriculum vitae. It is a document used for applying for jobs. CVs include a semi-detailed rundown of a person's education, work experience and skills in order to successfully sell your abilities to an employer.
When you apply for some specialist or high-ranking roles, you may also be asked to supply a cover letter detailing your desire for the specific role as well as your CV.
CV is the common and go-to term in the UK and Europe, whilst these documents are usually referred to as résumés in North America.
How long should your CV be?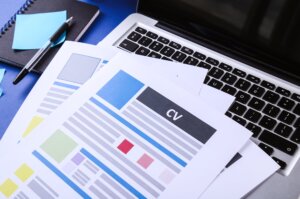 In the UK, the standard recommendation for a CV is to be no longer than two sides of A4, with a minimum of at least one full page. The flexibility here is because you may find yourself at a different stage of the employment experience.
For example, if you've just graduated or had minimal experience, your CV will and should be closer to just one side of the A4 paper. However, if you have held high-roles and have an extensive employment history, you can present your CV over two A4 pages.
There are occasions in which you can use a three-page CV but this should only be reserved for very high-level roles or for those who have worked multiple jobs in a short period of time and recently. Concise CVs are more engaging but don't ever sell yourself short to make up for it!
Tips: To save space, keep your education and experience points short and concise. Don't repeat what you've said in your cover letter. Get your CV proofread; a fresh set of eyes can spot things you miss. And, any information that's over 10 years old should be short and summarised.
What does a CV include?
A CV (curriculum vitae) can include any and all of the below sections:
Contact Details
Make sure to include your full name, mobile address and email as well. Your home address is optional but we recommend not including it on the CV. Your date of birth is also not needed unless it is relevant to the role.
Short Profile
At the top of a CV, a short profile first engages and highlights your key attributes. Pick out some achievements and skills, detail your career aims and keep it focused on the sector you're applying for. This section should be no longer than 100 words.
Work Experience
Employment history should be listed in reverse order with a short description for each mentioning relevant tasks and skills for the job you're applying for.
For each experience, include your job title, name of the company, how long you were there and your responsibilities. There is no need to include positions you held more than 10 years ago.
Education
Your CV should also include all your previous education history, obtained qualifications and specific modules taken. List this with the most recent period of education first. If your employment history is longer than your education history, make sure you list that first.
Skills
Highlight your IT, language and adjacent relevant skills. Make sure the skills listed are relevant to the job.
Interests
You may also elect to include an interests section if your interests relate to the role you're applying for. This is a great way to enamour yourself to recruiters but make sure the hobbies are relevant to the role.
References
You no longer need to list the name and contact details of your references on a CV. You can simply put 'references available upon request'. If you're struggling for space, don't worry about references. If a recruiter wants references, they will ask for them.
How to format your CV?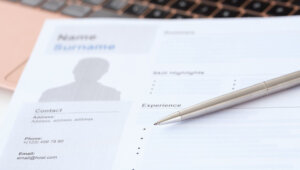 We've put together some tips on how your CV should be laid out in terms of design and composition to engage recruiters and help you stand out!
NO TITLE: Don't bother titling the document with 'CV' or an alternative; this is a waste of space. Your name as the title is good enough.
USE SECTION HEADINGS: Break up your CV with section headings with larger font sizes (14 to 16) and bold font. This lets your CV flow better.
PAGE MARGINS: Keep your page margins around 2.5cm so allow for spacing. If you have smaller margins than this, then your CV will be cluttered and hard to read. White space represents clarity and professionalism.
PROFESSIONAL FONT: Use clear and easy to read fonts such as Arial, Times New Roman or Calibri at 10 to 12 font sizes. AVOID childlike fonts like Comic Sans!
CHRONOLOGICAL ORDER: You want to take recruiters on a journey with your CV. This is why listing everything in chronological order is a must. List your most recent employment period and achievements as high up as possible.
CLEAR SPACING & BULLET POINTS: Not all recruiters can read every word of every CV. By using clear spacing and bullet points, you ensure your CV can also be skimmed with important information easily findable.
PDF: Save your CV as a . PDF file as well. This type of file can be read on any machine. You can send over your CV as a word document and a PDF to ensure it will be readable in either format.
PRINTED: Only ever print a CV on white A4 paper. Keep your CV one-sided and never fold it before handing it to a recruiter.
NO HEADSHOT: In the UK, it is not common practice to include a photo of yourself on your CV.
How to write the best CV?
A CV not only needs to look good, but it also needs to be easy to read and professionally written. To that end, here are some CV writing tips:
COVER LETTER: Include a cover letter to personalise your application and tie your CV to the specific role. This will also show recruiters that you have given the application great focus.
DEGREE FRAUD: Make sure you are as truthful as possible with your achievements as altering your degree/grade can be classed as degree fraud.
PROFESSIONAL EMAIL: If you're still using the same cute email from when you were in school, make a new one! Your email needs to be for professional use so recruiters know you are for real.
TAILOR FOR EVERY ROLE: Before submitting your CV for a role, look at the job and company you are applying for and use these resources to target your CV for the role and the employer.
AVOID GENERIC PHRASES: Phrases such as 'passionate', 'team player' and 'hard worker' can be found in every single generic CV. Use real-life examples to stand out instead.
NO MISTAKES: Use a spell checker and triple check your CV for grammatical and spelling mistakes. Ask another person to check it also just in case you overlooked anything.
ACTIVE LANGUAGE: You want to show employers that you have initiative and are an active worker. Active verbs like 'created' and 'strategised' show you are a person that works actively rather than reactively. Other active words include: achieved, developed, progressed, managed, succeeded, devised, drove, expanded, directed and produced.
What are your next steps?
Making sure your CV is prim and proper before you submit any application is what will give you the best opportunity for employment.
Your CV is your chance to make a solid and professional first impression and secure an interview so make sure you have followed our tips and advice, and you can find your next role very soon!