Blogging
April 6, 2022
Why choose a career in digital marketing?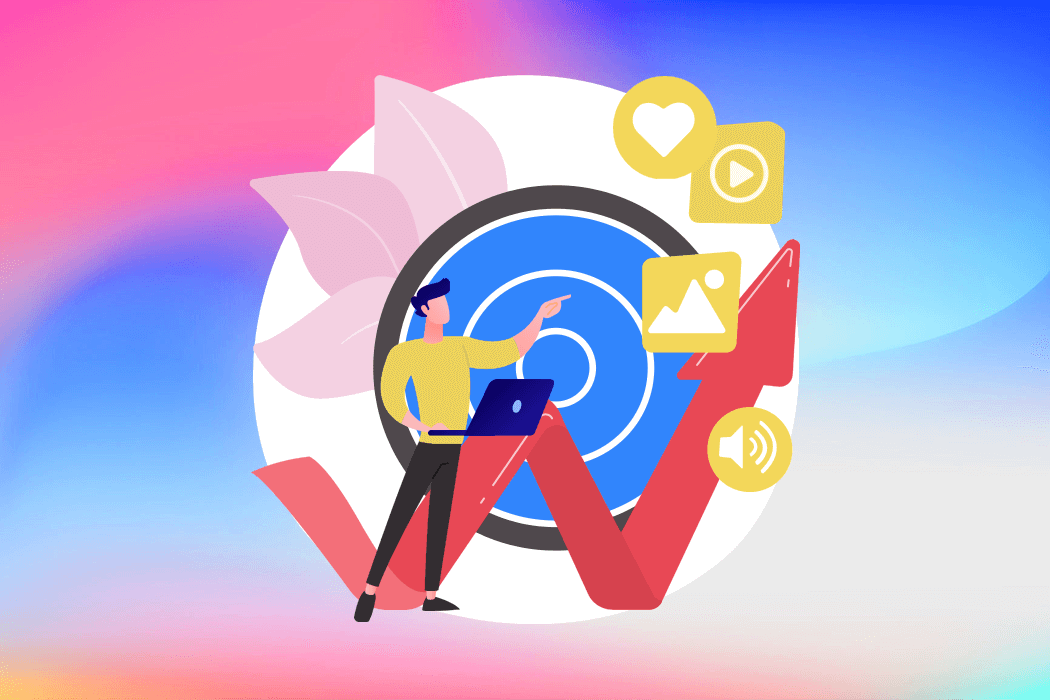 Deciding what career to go into is daunting but you should always try and do something you love and can devote your attention to. Digital marketing as a career didn't exist two decades ago. Now it became one of the most rewarding and stable careers around.
Digital marketing is one of the fastest-growing and innovative industries at the moment. Not only is society already fully-digital, post-pandemic ramifications also mean a massive increase in digital activity amongst audiences and customer bases.
Smartphone applications, social media networks, websites and search engines are ingrained in the daily life of every person on the planet. Digital marketers are the ones that can help businesses and brands find and reach new customers. In terms of marketing, digital marketing is the most rewarding sector of the industry.
What is digital marketing?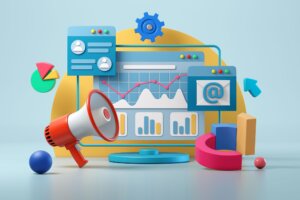 Digital marketing is promotion through digital channels such as search engines, social media, email, websites, apps and other online services. Digital marketing involves developing and managing online campaigns to promote a company, brand, service or product.
Digital marketing has boomed in popularity because it is far more cost-effective than traditional marketing. This means you get more bang for your buck. Furthermore, traditional promotional services are often very expensive and hard to access; small businesses and start-ups can benefit greatly from affordable digital marketing options.
Digital marketing professionals can expect to work with and on the following during their career:
Video production, audio production, AI technology, mobile marketing, search engine optimisation (SEO), search engine marketing (SEM), social media marketing, e-commerce, email marketing, automated marketing, mail lists, content management, content creation, web development, web design, copywriting, editing, data analysis, business management, marketing strategy and much, much more!
You will never be bored with a career in digital marketing!
What does digital marketing encompass?
Digital marketing includes some key specialities, each with its own skills to master. The key specialities are:
EMAIL MARKETING: Planning, Creating and sending emails to targeted lists after a testing period.
SEARCH ENGINE OPTIMISATION (SEO): The backbone of content, SEO can help cover all bases to maximise online traffic.
COPYWRITING: Digital Marketing incorporates a lot of writing for content such as taglines, descriptions, captions, emails, ads and so much more. You need to be a creative copywriter who can write to a brief.
SOCIAL MEDIA MARKETING: Networks such as Facebook, Twitter, Instagram, LinkedIn can be leveraged to host campaigns, strategies, videos and graphics. In conjunction with audience research, social media marketing bridges the brand to the consumers using tailored content.
ADVERTISING: Advertisers match services and products to the target audience. They do this through ad placements and content in popular media outlets.
SEARCH ENGINE MARKETING (SEM): Unlike SEO, this includes paid tactics; SEM managers would use keyword research and trends to bid on terms and appear in targeted search results. SEM professionals are highly analytical and data-driven.
Why a career in digital marketing?
The forefront of trends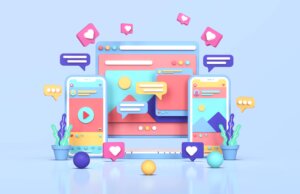 One of the reasons a career in digital marketing is so exciting is because the role evolves as quickly as the social media platforms it is dependent on. As a digital marketer, you will be at the forefront of the trending and popular online communities.
Collaboration
Digital marketing is also a highly rewarding and collaborative career. You will work with a marketing team where each individual brings their own flair and skill to the table. Everyone gets a chance to shine and you're all aiming for the same success.
It is the future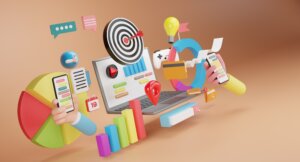 Digital spaces and marketing aren't going anywhere! It is here to stay as affordability and data analytics take over. These professionals will be highly sought after for years to come so why not get involved?
Demand
According to LinkedIn, the title 'Digital Marketing Specialist' is among the top 10 most in-demand jobs with over 860,000 openings. Within this role, the highest demand is for social media, content strategy, SEO and analytics specialists.
Employment Crisis
Another LinkedIn survey found over 230,000 digital marketing roles that have yet to be filled due to a shortage of digitally skilled individuals. This is the perfect opportunity to get started in digital marketing.
Creative
Working in digital marketing makes the most of your creative side. Whilst metrics are a part of the role, finding the right words and creating narratives gives you a really fulfilling feeling. You may also get the chance to work on impactful campaigns that mean a lot to you personally.
What skills will you need?
Marketing as an industry is inherently creative as well as analytical. To delve into a career in digital marketing, you should both be active in creative projects and have an eye on post-project breakdowns and reports.
GOOD WITH NUMBERS: Digital marketing includes a lot of data analysis so you have to be comfortable with numbers. Data analysis will help assess your own work and inform your next steps.
COLLABORATOR: in Marketing, you will need to be able to work and collaborate with others. Whether this is stakeholders or third-party influencers, marketers need to be likeable and approachable.
UP-TO-DATE: You will also need to stay up to date with new tools and tricks of the marketing trade. This means keeping an eye on SEO advice, new marketing concepts and the latest social media trends.
ADOBE CREATIVE SUITE: Being versed in Adobe Creative Suite, which includes programs such as Photoshop and Premiere Pro, is a massive bonus. Digital marketing works across different online channels so knowing how to produce high-quality video and imagery is vital.
How to get started
Many digital marketing roles require some level of experience to get. We recommend first finding and applying for a digital marketing apprenticeship or internship. These roles can offer you fantastic training, on-job experience and even certification.
For example, Caliston Academy's marketing courses can help educate you on digital marketing and give you hands-on experience with online campaigns for small and big companies. Our marketing course is also perfect if you just want to add digital to your current skill set. We will get you primed for the digital space.
Caliston Academy's courses are a great pathway into the industry as we will arm you with essential skills, knowledge, techniques and practical experience to help you find your place in digital marketing,