LinkedIn
May 4, 2022
How To Use LinkedIn Marketing Effectively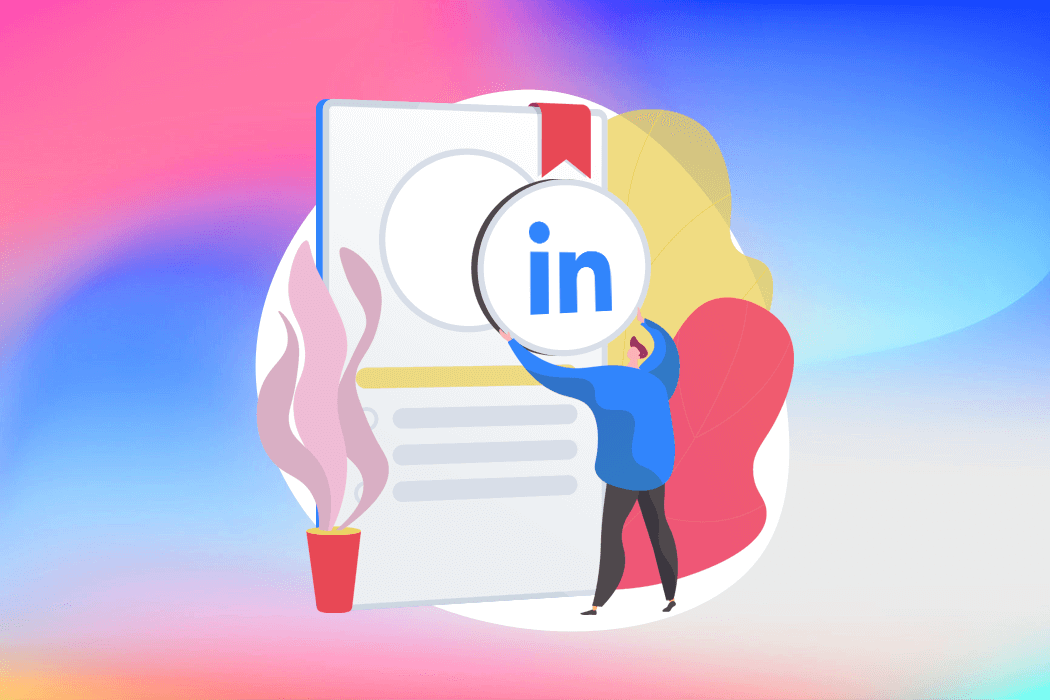 LinkedIn has matured as a social network over the years and now represents a massive opportunity for consumer-facing marketers, as well as B2B marketers. Home to more than 800 million users, 260 million active every month, LinkedIn users share over 1 million pieces of content every single day, across 200 different countries.
Conceived before Facebook – yes, it really is that old – LinkedIn is the niche 'professional' social media network. Here, you will find high-end, upper-class consumers with Pew Research revealing that 44% of LinkedIn users earn more than £70,000 per year.
61 million LinkedIn users are senior-level influencers, with 40 million involved in corporate decision-making positions. If your target audience is professionals in high-ranking corporate roles, LinkedIn is the social platform you need to be using.
But, to be successful in LinkedIn Marketing, you need to understand the basics of the platform. Today, we're going to be breaking down how you can use LinkedIn to effectively market your brand/service.
How to optimise my LinkedIn profile page
Before moving forward, we need to make sure your profile has been set up correctly with all the necessary information needed to reach new followers and find connections.
Profile Picture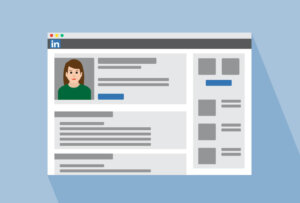 The image must be high in quality, have good lighting and look professional. This is the first stage of self-promotion so make sure the photo is professionally taken. If you can, use the photo to demonstrate your profession. This is not a must-do but rather an added bonus. A clean photo against an outdoor background or block colour backdrop will suffice.
Banner Image
The image size should be 1128 pixels by 191 pixels. Keep the left side of the banner free as your profile picture will sit on top of that side. The image should relay extra info on top of your profile picture. It can be the skyline of your location or an image of you on-site in your profession.
Profile Information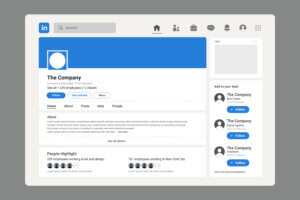 Now, your writing skills come into play. Make sure your headline is engaging and captures the unique selling point of your brand/service. It is also essential that you assign a location and industry for your page. LinkedIn uses both location and industry to form connections between similar accounts. Make sure to regularly update your profile information so it is relevant.
Summary
Here is another, long-form, opportunity to present your brand/service. Make sure the text here is unique to your headline copy and expands on your offerings. Detail your experience, previous campaigns and introduce the team here.
Custom URL
Using the 'Edit public profile & URL' tab immediately to the right of your profile page, create a custom URL including your first and last name so you can be found in search engine results. Here, you can also manage your profile's visibility options.
Connect & Follow
Now that your profile is up and running, you need to get active and start connecting. If you have done the above steps correctly, LinkedIn will begin recommending accounts to you. First, connect with people you know but begin to interact with large accounts that also have the same social media target audience as you.
Best practice for LinkedIn Marketing
Now that your account is fully optimised and you have started to build out your follower base and connections, you need to effectively produce content for the platform. To that end, what is considered best practice for effective LinkedIn Marketing?
Consistent Posting Schedule
LinkedIn's algorithm rewards original and consistent content. Make sure you are sharing content from similar accounts as well and engaging with comments to build your own community. Create a social post calendar and plan out posts for national days, events and social trends.
Rule of Thirds
Your account needs to abide by the rule of thirds. One-third of your posts should promote your product/service. The second third should be spent interacting with followers and larger accounts. And the final third should be reserved for posting and sharing industry-specific news, tips and guides. This will give your online presence a balanced look and keep your message subtle, rather than as a bombardment of advertisements.
Ideal Posting Times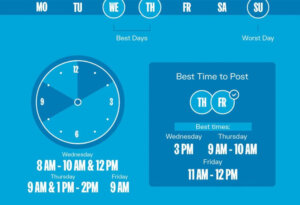 According to Sprout Social, the best times to post on LinkedIn are Wednesday (8 am to noon), Thursday (9 am and 1-2 pm) and Friday (9 am). Overall, the best days to post are Wednesday and Thursday, with Sunday being the day of least engagement.
Video Storytelling
On LinkedIn, users love reading and consuming long-form stories and case studies. You can do this by posting videos to your feed. These could be introductory videos for your brand or even quick explanatory videos for frequently asked questions. Either way, LinkedIn's algorithm ranks video content highly so make sure you are using long-form video content on your page.
Leverage LinkedIn Groups
Working similarly to Facebook groups, LinkedIn groups are a great way to promote yourself and your products. Join industry-relevant groups and get to know the moderators and rules so any content you share can be approved. When you post to the group, use conversational tones. People on LinkedIn want to get recommendations from groups, not plain advertisements.
Generate Leads Using LinkedIn Search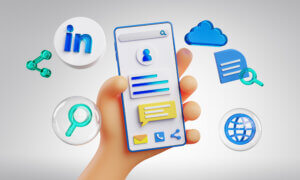 You should use LinkedIn's advanced search filters such as location, industry and more to find influencers and decision-makers in target companies. You can then create connections, gain followers and get some posting inspiration for your page.
Sponsor Your Best Posts
LinkedIn's sponsored content option allows you to natively advertise on the platform. Cherry-pick your best-performing content and sponsor it. This will increase its reach and will get you noticed by bigger corporations impressed by your sponsorship campaign.
Employee Amplification
One of the best ways to get new eyes and followers for your content is to encourage employees to share and amplify your message to relevant accounts. In fact, a post shared and liked by a company's employees gets 5x as many views as a post that is not shared by employees.
Repurpose Content
This goes for any social platform; make sure you are repurposing content so make the most of your work. Take a hero piece, such as a webinar or long interview – and produce smaller content pieces from it. You could cut it up into shorts for networks like YouTube Shorts and Instagram Reels or you could take stills and post as graphics across your digital channels. Get creative and use content more than once!
Research & Engage with Polls
LinkedIn polls are not only a free and easy way to conduct market research on your target audience, it is also a starting point for conversions. You can ask targeted questions to identify people and opportunities for business. Tag employees and relevant brands in the post so they share it as well!
LinkedIn Marketing in Conclusion
4 out of 5 people on LinkedIn drive business decisions with 80% of B2B leads coming from LinkedIn. If you are ignoring LinkedIn or unclear how to use the platform, you are wasting huge marketing potential.