Blogging
February 3, 2022
What is Keyword Research?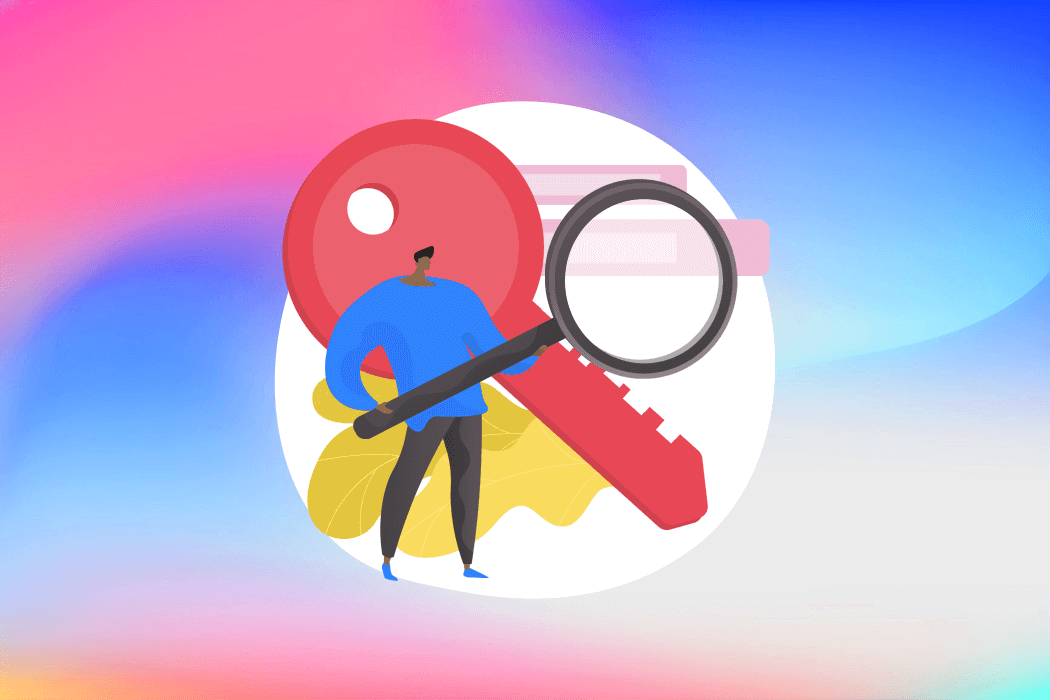 Search engine optimisation (SEO) and keyword research both have to be vital and tempered tools in every marketer's utility belt. They are the fundamentals upon which digital marketing campaigns live, breathe and succeed. Today, we will be looking at keyword research as it equates to SEO and everything a budding marketer needs to know about the subject. 
Keyword research
First of all, let's define what keyword research is. Keyword research is the process of analysing and pinpointing the most relevant and popular keywords used by potential customers to search for your products. After identification, you will then need to refine it down to a set of words that is within your reach but also hitting a good search volume level. 
It can be a big mistake to think you know exactly what words your potential customers are using to search and engage. You may be making the mistake of focusing on the perfect keyword; what YOU want your potential customer to be searching for, rather than what they actually are using! It is for this reason that keyword research is such a big part of marketing and essential that we understand its focus of it. 
The benefits of keyword research
Attract the right visitors:

having an engaging website is all well and good but if you're attracting eyes for views online and not for any click-throughs, conversions and sales, all your work will be for nought. Keyword research allows you to direct the correct type of visitor to your site and maximise your return on investment.

Efficiency

: when we conduct keyword research we get a better understanding of what words are high in search volume and which are low in search volume. We can then omit low search volume terms that are otherwise bogging down our content. You will then see your content thrive as the focus is well and truly on the high search volume words. 

Identify Gaps

: One of the biggest benefits of keyword research is that it helps identify gaps in your content or website. For example, you may run a food recipe site and have been focusing your keywords on recipes and guides. You may find, after some keyword research, that people are looking for 'hacks', a certain cuisine or even a certain dish and can then fill that missing content on your website. Here, it is informing content creation to maximise engagement. 
Are there different types of keywords?
The short answer? Yes. We have what we call short-tail and long-tail keywords.
Short-tail keywords are usually only one or two words long and are less specific. They are quite generic and often refer to your particular industry as a whole. For example, if we're talking about keywords for a movie that's coming out, we'd post words such as cinema, popcorn or theatre.
Long-tail keywords are typically three words or longer and are very specific in their nature. For example, taking what we said above about short-tail keywords for movies, some long-tail examples would be: "top most anticipated films", "new sci-fi movies" or "what movies are coming out?" Long-tail keywords, as you can see, are often specific phrases that can often be spoken naturally. 
Short-tail vs Long-tail
In Search
In terms of the search split, short-tail keywords account for 30% of all search traffic whilst long-tail keywords account for the remaining 70%. Whilst short-tail keywords hold a smaller portion, they pop up in high volumes and are in stiff competition with other short-tail searches. Whereas long-tail searches are far more common but varied in their formation and tone – this can make it hard to pinpoint your relevant keywords. 
In Intent
This is the main difference between the two keyword types. With short-tail keywords, you don't know what specifically customers are interested in or what you're selling because it's too vague. For example, if your short-tail keyword is 'restaurant', we know what you are but not much more. If your long-tail keyword is 'Chinese restaurant in West London', anyone who is specifically looking for a Chinese meal in West London, will be directed to you.
In Ranking
Because short-tail keywords are common and always used, they are harder to rank and less engaging. Whereas high-tail keywords are rarer, more specific and have less competition – they, therefore, rank higher. 
In Research
One aspect in which long-tail keywords fall behind short-tail keywords is the amount of research time. It is harder and more time consuming to find the right long-tail keywords but the return is far more rewarding than overtly overused short-tail keywords. This isn't necessarily a negative of long-tail keywords, it simply amounts to how much time you can spend on a project or research task. 
Keyword Research in Conclusion
Every digital marketer needs to have an understanding of keywords and research. It is a fundamental part of web design, content creation and even graphic image design. Detailing and pinpointing the right keywords for a campaign is a must-have skill. Caliston Academy's comprehensive marketing courses can help you add invaluable skills like this to your arsenal and arm you for a career in digital marketing!