Internet Marketing
December 6, 2021
Ultimate guide for successful email marketing campaigns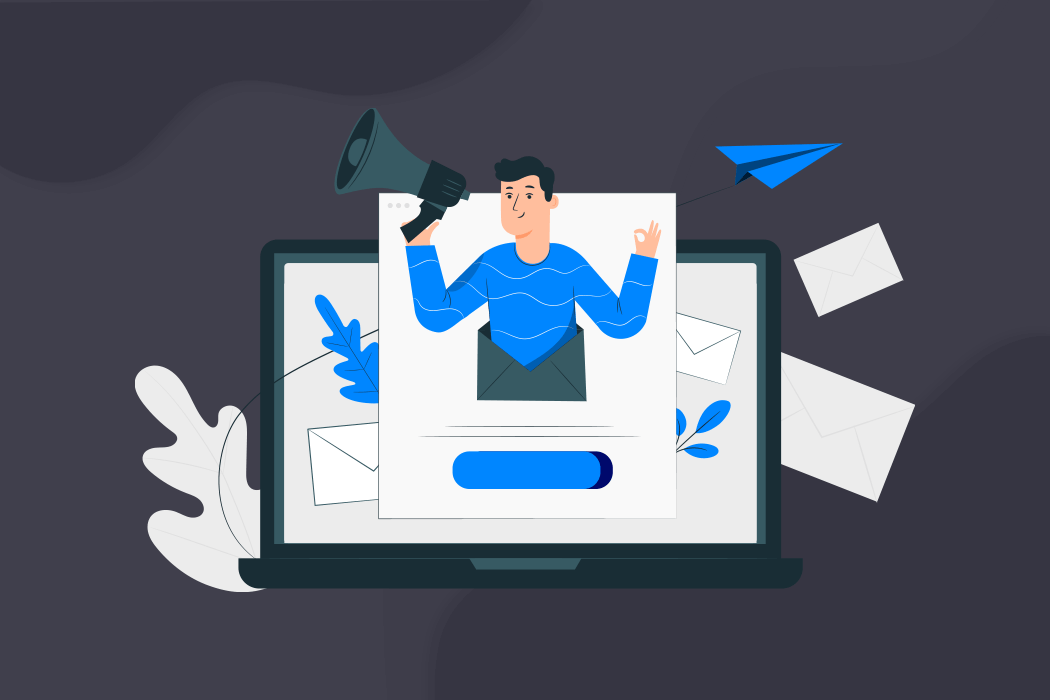 Online businesses and sellers are always looking for cost-efficient ways to market their brand to a bigger audience. Look no further than email marketing. Email marketing is perfect for grand openings or for established brands and can be utilised to grow your business, increase revenue and sell more stock.
The first step will always be to create an email marketing plan. This is when you will devise a strategy to grow your business. To make it easy for you, we have divided this task into helpful subtasks.
Find target audience
You need to have a clear idea of who your audience/community is before you begin to sell your product or service. This may sound rather obvious but a business needs to understand its target audience inside and out. Using email sign up lists you can collect useful information about buying behaviours, as well as age and gender statistics. 
Clients like Mailchimp allow you to identify segments of people within your audience to send personalised emails to. You can then use this plethora of data to run targeted email campaigns that feel personalised and are therefore far more engaging than blanket campaigns. 
Where did your audience find you?
Using a mail list sign up form with some survey questions also allows your business, whether you are e-commerce focused or not, to see how customers came to discover your brand/service. You can then use this data to better and more efficiently communicate with them later. 
For instance, if you see that your email list sign-ups are coming via Facebook and not Twitter, then you may find that your target audience are Facebook fanatics and averse to platforms like Twitter. You can even track which page on your website encouraged visitors to sign up and use what worked on that page across lesser performing pages. 
Segment your target audience
Just because a person may be a part of your target audience, doesn't mean they are interested in everything you have to offer. Using the knowledge mentioned above, you should use email marketing in a targeted fashion. Social media marketing pushes messages and offers to everyone. With email marketing, you can be focused and even offer specific offers to customers that you know are rabid for a certain item or service.
Decide what content you are going to push
By this stage, you should know who is a part of your target audience. It is time to decide what you want to say to them. Your emails have to be active, have purpose and speak directly to the interests of your subscribers. 
It is recommended for email blasts to incorporate the following: upcoming events, recaps of previous events, popular social posts, industry-specific news coverage, details about new products/services and seasonal shopping guides. 
Don't be aimless with your content! Tailor it to your campaign/brand/item. But always remember why your subscribers signed up. Not all of them will be interested in what you're offering this time – so segment your subscribers and target those who will be.
Establish a sending frequency
There is no magic number for the amount of times you should email your customers. However, one thing is certain; if you bombard your subscribers, they are likely to tune out everything you say or unsubscribe altogether. It is up to you to decide whether you want to position yourself as a regular updater, or whether your email blasts are rare and special.
It is also important to keep a consistent schedule. If you only post once a month, don't start posting every day leading up to a sale event. Plan these campaigns well in advance so you can ease your subscriber list into a considered email marketing campaign.
Recommended Email Layouts
When formulating your email campaigns, keep the layout simple and straightforward. Put your most important information or USP (Unique Selling Point) towards the top just in case people are quickly skimming through their emails.
Furthermore, make sure your email is divided into sections to make it easier to read, uses a legible font and sits in the 14 to 16 text size range. MailChimp also recommends a layout size that has a max width of 600-640 pixels to ensure smooth display in all mail clients. All this is to ensure that your email is readable no matter the device it is viewed on. 
Finally, make sure to sign off with an obvious call to action. Your email campaign should be clear, to the point and make no bones about its intention. You are talking to people who have actively said they are interested; there is no need to sell to them with your words, let your service/product do the talking. 
Test, Test, test!
After you've got everything set up, it can be tempting to just hit the send button! Stop and do some testing first. You never know what you may have missed that a second pair of eyes can spot. 
Use MailChimp's Litmus-powered Inbox Preview tool to see how your campaign will look across 40 different email clients and amend accordingly. 
Then, test your campaign by sending it to friends or co-workers who can check your email for typos and even give feedback on your layout choices. MailChimp even allows a test email campaign so you can see how it looks in an inbox. 
Finally, use A/B testing to check specific aspects of your emails. For example, if you want to see what subject lines get the most attention, run an A/B test by sending two different subject lines to two different sets of subscribers. You can then test which one gets the most clicks and responses and use that data moving forward. 
Even if you think testing isn't needed, A/B testing is a good way to confirm your thoughts and predictions. 
Hit Send
You've done it! You've formulated a well-thought out email marketing campaign that incorporates research, personalisation, content creation, design, testing and data analysis. All you have to do now is send and see what works and what doesn't!
Make sure you measure the performance of your marketing campaign by looking at how many subscribers opened and clicked through your campaign. MailChimp actually allows you to see stats such as open rate, click rate, unsubscribe rate, abuse rate, soft bounces and hard bounces as compared to similar companies in your industry. Take advantage of this resource as it can be extremely beneficial. 
Email Marketing in Conclusion
In 1978, the first marketing email was received. It generated $13 million in sales and birthed the most efficient marketing method we know: email marketing. 
Email marketing may not be as shiny or new as social media marketing, but it remains an effective way to build an owned audience that gets results. Keep your eye on Caliston Academy for more guide, tips, tricks and news or have a look at the courses we have on offer.